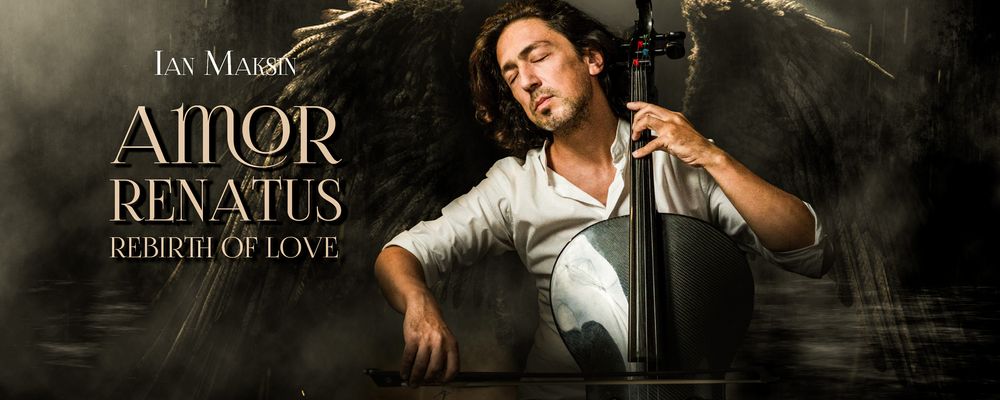 IAN MAKSIN NEW ALBUM RELEASE in CHICAGO DECEMBER 3
AMOR RENATUS (Rebirth of Love)
ARTIFACT EVENTS 4325 N RAVENSWOOD AVE, 19:00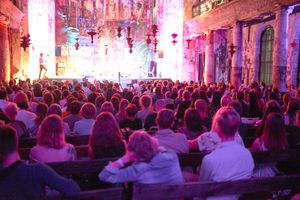 IAN MAKSIN: NEW ALBUM RELEASE TOUR: "AMOR RENATUS" (Rebirth of Love) 
SUNDAY, December 3, 7:00PM/doors open 6PM 
ARTIFACT EVENTS CHICAGO, 4325, N Ravenswood Ave. 
Tickets $21-60 
FREE PARKING 
FULL BAR SERVICE 
Introducing AMOR RENATUS (Rebirth of Love), new album release concert tour from the acclaimed cellist and composer, Ian Maksin, who has been known for his unique way of pushing the boundaries of cello and contemporary music. This album unveils a collection of original instrumental compositions for cello, powerfully augmented into virtual orchestra through the use of loop pedal, and further expanded by sound of diverse percussion instruments ranging from trance-inducing grooves of the West African djembe to deep, heart-beat-like sound of the Mongolian frame drum. 
Reflecting on the tragic ongoing events in Ukraine, the album delves deep into the darkest recesses of the human soul, unearthing a myriad of feelings universal to all wars: grief, anger, anguish, and indignation.. As the journey continues, the music guides the listener through a path to redemption and a spiritual transformation, allowing to ultimately find peace, comfort, healing and empowerment. Drawing musical inspiration from diverse sources from J.S. Bach and Mozart to Astor Piazzolla and Balkan jazz, Maksin has taken his eclectic and quite distinct musical style to yet a new dimension. 
Apart from performing the entire new album, in the second half of the concer Iant Maksin and members of his international Zaria band will perform other original instrumental compositions as well as traditional songs from Maksin;s collection of over 200 songs in 31 languages. 
Portion of the proceeds from the concert tour and album sales will be directed to For Wellbeing, a not-for profit organization providing humanitarian relief in the areas of Ukraine most affected by war.
PHOTOS FROM THE RECENT CANADA TOUR
JOIN IAN ON SOCIAL MEDIA!
Portion of the proceeds from ticket and merch sales will be donated to the causes below: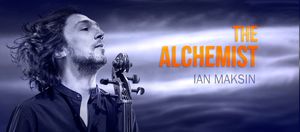 IAN MAKSIN'S LATEST SOLO ALBUM - "THE ALCHEMIST"
OTHER RECENT ALBUMS BY IAN MAKSIN: