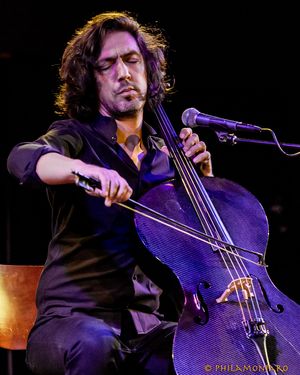 IAN MAKSIN IN INDIANAPOLIS JANUARY 14
IAN MAKSIN with special guest guitarist GABRIEL DATCU
Saturday, January 14, 7:00PM 
Chabad Center for Jewish Life, 2640 W 96th St. Indianapolis
From Balkan rhythms to West African groves, and from Argentine tango to music of Mongolian shamans, Maksin magically connects and brings together some of the most diverse elements of world music into a unique fusion, using his cello as the unifying force. Singing in 30 languages from Hebrew and Farsi to Polish and Ukrainian, and from French and Italian to Yiddish and Ladino, Maksin takes his listener on a most musical journey around the globe. 
This time he will be joined by his long-time friend and collaborator Romanian guitarist Gabriel Datcu.They will play jazz classics, popular songs in French, Italian, Yiddish, Ladino, Polish, Ukrainian, tangos by Astor Piazzolla, bossanova by Antonio Carlos Jobim, several of Maksin's original songs (including his latest single in Ukrainian "Rain Again") and instrumental compositions as well as some fiery encore rock covers! 
Portion of the proceeds from ticket sales and merchandize will benefit FOR WELLBEING, a non-profit organization that creates mobile medical unites in areas of Ukraine most affected by war.
WATCH TOUR TEASER & LATEST VIDS!
WATCH ENTIRE LIVE CONCERT BY IAN MAKSIN!
STREAM AND DOWNLOAD "THE ALCHEMIST" NOW!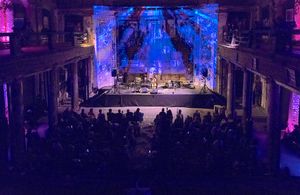 JOIN IAN ON SOCIAL MEDIA!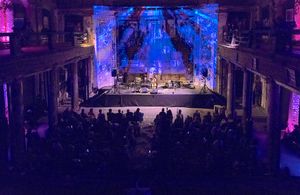 STREAM THE ALCHEMIST ON YOUR PLATFORM OF CHOICE!
OTHER RECENT ALBUMS BY IAN MAKSIN: